Meet Gabriella Trepper, DPT
Deciding on the PT Path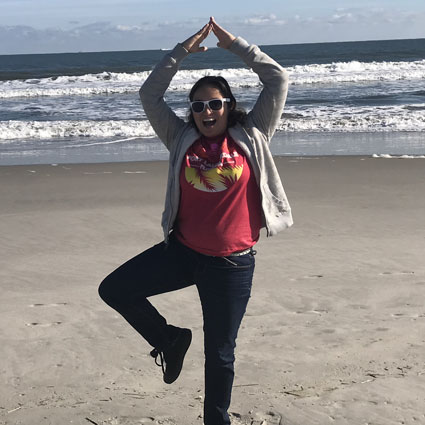 "When I was younger, one of my relatives needed to go through physical therapy. The care that they got was exceptional and PT looked like a pretty fun field." As someone who doesn't like sitting behind a desk all day, physical therapy was the perfect career choice for Dr. Trepper.
She also likes being able to interact with people and help them out.
Education and Experience
Dr. Trepper earned her Doctor of Physical Therapy from Misericordia University in Pennsylvania.  She also co-authored a poster that was presented at the National Physical Therapy Conference. Her research was on yoga and its effect on the low back.


Taking the Time to Listen
If you've felt rushed at other practitioner's offices, you won't here. Dr. Trepper takes the time to listen to patients' concerns. "I've been told that I'm genuine about their care. I want to see them get better." Dr. Trepper is delighted to be working at the practice as she can tell that everyone cares about the patients and the employees.
Providing Customized & Collaborative Care
Dr. Trepper uses manual treatment that she will customize to meet your needs. She uses her hands to move the joints and the muscles. Then she will go over some exercises that keep the muscles in their new position—keeping them relaxed to decrease your pain and improve your function.
In addition to providing individualized care to patients, Dr. Trepper is able to collaborate with the rest of our team to best benefit each patient. "I like the fact that there are a massage therapist, a chiropractor and me—the physical therapist—working together. We have all these different minds coming together to solve a patient's particular concern."
EXPLORE PHYSICAL THERAPY »
Outside the Practice
As the coronavirus has put a damper on fun activities, Dr. Trepper has been unable to attend concerts that she used to like to do with her friends and her boyfriend. She particularly loves Indie and rock music. The New Jersey native is an only child and her mother lives in The Sunshine State.
Contact us today to schedule an appointment with Dr. Trepper!

Gabriella Trepper | (732) 572-2225