Meet Christopher Jacquet, Physical Therapist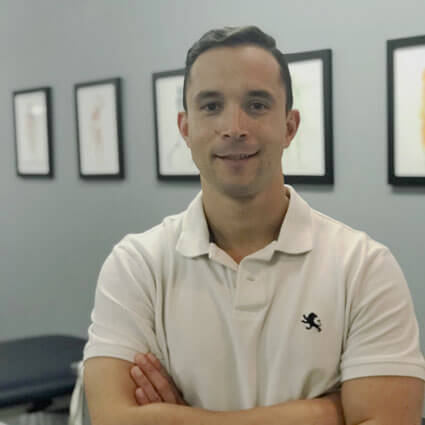 With a lifelong passion for helping others, Christopher always knew that he wanted to work with the human body to improve its function. On top of that, he's always been incredibly fascinated with health and fitness as well as sports, making a career as a Physical Therapist the perfect fit for him.
At Grossman Chiropractic & Physical Therapy, he specializes in the Graston technique, McKenzie method part A and B as well as upper and lower quadrant Mulligan Concept.
Christopher received his undergraduate training from Rutgers University in New Brunswick and later attended University of Medicine and Dentistry of New Jersey for graduate school, receiving his degree in May 2010.
In order to provide the best care possible for his patients, he continues to increase his knowledge base, recently taking courses in manual therapy and evidence-based concepts.
As he puts it, his greatest accomplishment is helping people get back to doing what they love to do.
EXPLORE PHYSICAL THERAPY »

Outside of the Practice
When he isn't changing lives in the practice, he enjoys watching and playing sports, jogging, weight lifting, cooking and attending social events. He's also fluent in French.
Learn more about Christopher Jacquet and our practice. Ready to schedule an appointment? Contact our office today. We look forward to hearing from you.

Christopher Jacquet | (732) 438-8700