About Our Highland Park Location
Two Locations, Two Specialties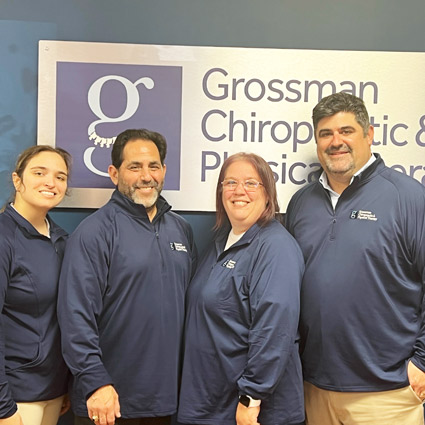 At our new Highland Park location, Dr. Grossman is proud to expand his reach to patients seeking the same great chiropractic care and physical therapy that he's been providing for years.
Dr. Grossman is excited to take over this office from his father, Dr. Bruce Grossman, who proudly served the Highland Park community for 44 years. Dr. Grossman is incredibly thankful and excited to be able to practice chiropractic care in the same building he spent so much time in as a youngster, and continue top provide the great care Dr. Bruce's patients have grown accustomed to.
The Care You Need, When You Need It
Dr. Grossman believes in taking a unique approach to each individual patient that he welcomes into the practice—and that means designing a custom care plan that fits your specific needs. He understands that each patient is an individual, and what works for one may not work for another. He promises to dive deep to uncover exactly what's going on in your body, and will make adjustments to your care plan as needed in order to bring you the best possible results.
At the end of the day, we want you to feel your best—naturally!
At Grossman Chiropractic & Physical Therapy, your sessions may consist of chiropractic adjustments or physical therapy—potentially, both!
Our chiropractic techniques are designed to increase mobility, help you move better, and provide a sense of heightened overall wellness.
Focused physical therapy is then designed to build off of the progress your chiropractic adjustments make, strengthening weak muscles or problem areas to help prevent reinjury and heal to the best of your bodys ability.
MEET DR. GROSSMAN »

Discover How We Can Help
We'd love to welcome you into our practice and look forward to helping you achieve your goal sin health naturally. If you'd like to learn more about what we can do for yourself or your family, contact us today to book your first appointment—we're happy to offer same day visits!
We can't wait to welcome you into our care.

About Grossman Chiropractic & Physical Therapy in Highland Park